HD Security Cameras and IP Systems
Serving Valdosta
Strong Partnerships, Quality Products, and Dedicated Service
Why Choose an High Definition IP System?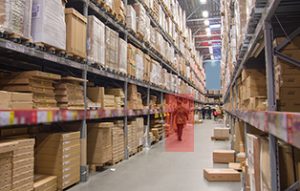 When it comes to HD security cameras, it's all about resolution! One of the biggest factors driving interest in IP video systems among folks in Valdosta is the high resolution that they can offer. Analog cameras max out on resolution at about 580 TVL, which equates to roughly 0.4 mega pixels. High-end IP cameras on the other hand, are currently available at resolutions as high as 10 mega pixels. This high resolution in turn gives users the ability to zoom in on a video during and after the fact, and still have a usable video. Just like pictures taken with digital cameras, the more pixels there are, the better the clarity you'll have. So your image will be much clearer with an IP camera.
What is the difference between an High Definition (HD) IP camera and analog megapixel CCTV camera?
Megapixel cameras are named for the number of pixels that make up the image. All Megapixel IP cameras or HD security cameras have at least 1,000,000 pixels, while a standard resolution analog camera has no more than 345,600 pixels of resolution. Megapixel cameras are ideal for HD or facial and license plate recognition. Most megapixel IP cameras have POE function, allowing to transmit both video signal (data) and camera power via a single Cat 5E cable connected to a switch, allowing savings in cabling systems and installation of CCTVs. Additionally, the video is stored in units called NVR (Network Video Recorder), which can be located virtually anywhere by way of the Wide Area Network or more commonly known as "The Internet".
Contact Valdosta Video Security Incorporated to upgrade your CCTV cameras and surveillance systems.